So as you might have spotted.... I do have a sorta thing for radio controlled modelage and stuff. The wife (still enjoying that) bought me a little quadcopter doodad for the christmasawerds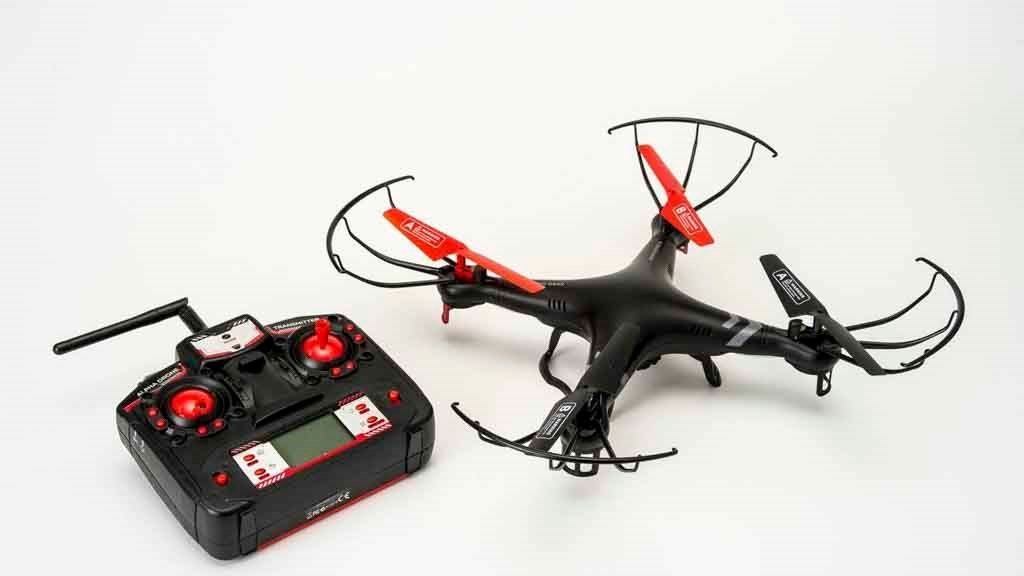 It's a Kaiser-Baas. Has a little vid cam hung underneath it. Loads of fun. But not too powerful, needs a really still day to fly outside.
But it got me hooked.... Thus began three months of hitting the Google and doing a learn.
Quadcopters.. Hexacopters... Octocopters! Ready to fly, frame kits, flight controllers, transmitters
Lots to learn! Which is a big part of the fun of any new project for me.
I'd quite like to do some FPV flying with a small racing quad. Like of of these fellas
FPV is 'First Person View'. Which means the little camera on the front sends back the video live to a pair of goggles
and you stand there looking like a frikkin Darlek but it looks to your eyeballs like you are sitting in craft zipping about and the like. Very cool.
So one of those is on the cards. But first I want something a bit more pedestrian. An aerial filming platform. Something big and powerful. Not for thrashing about like a sports car. For sitting there in the sky, nice and stable, with a camera slung beneath it on a gimbal.
Something like this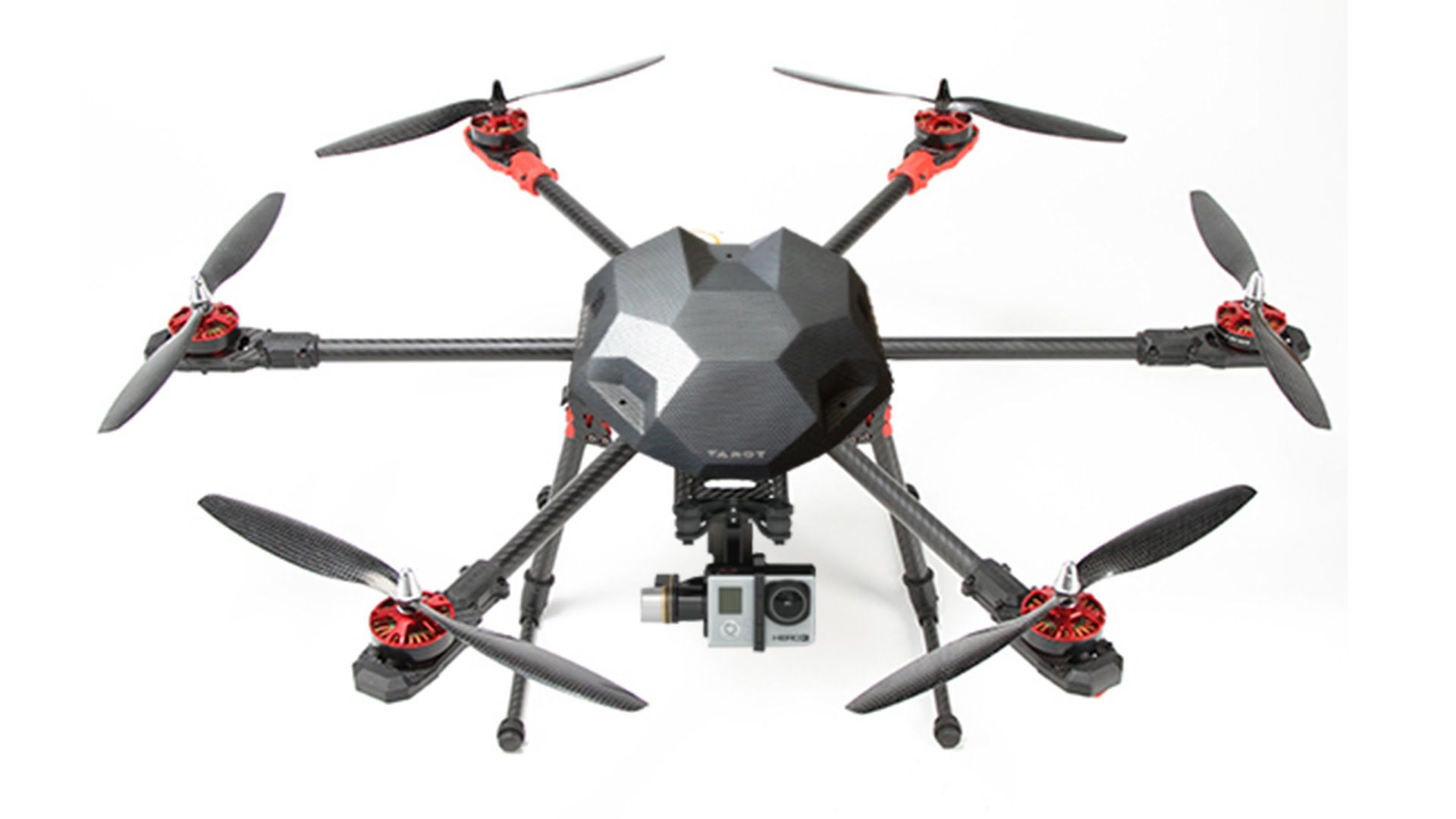 Thats a Tarot 680pro frame. Carrying a Go-Pro camera. It's a big old beastie but.... It folds away!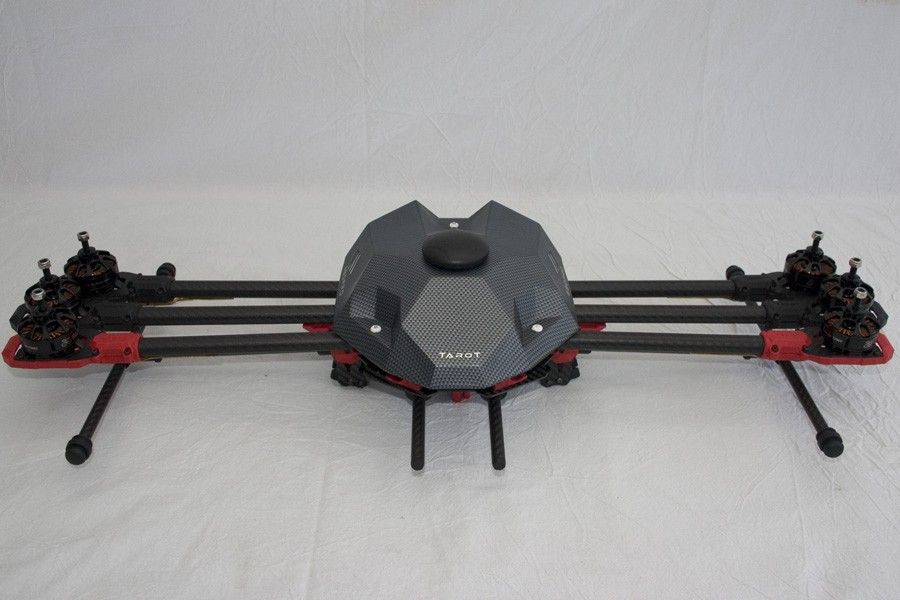 Sold!
Except... so spensive
buying something ready to go is out of the question. But what I can do is save up for bit's here and there and spread the parts, cost, and build over a few months.
It's like my own personal De Agostini build!
Where to start..... I decided the best thing to have first is the transmitter. So I asked the birthday faeries to all get together and get me a Taranis X9D+.
The Taranis can be bound to all of your different models. Giving you the option to set up transmitter profiles for each one. The really nice thing is that it runs an open source firmware.
So a bit of hacking about and....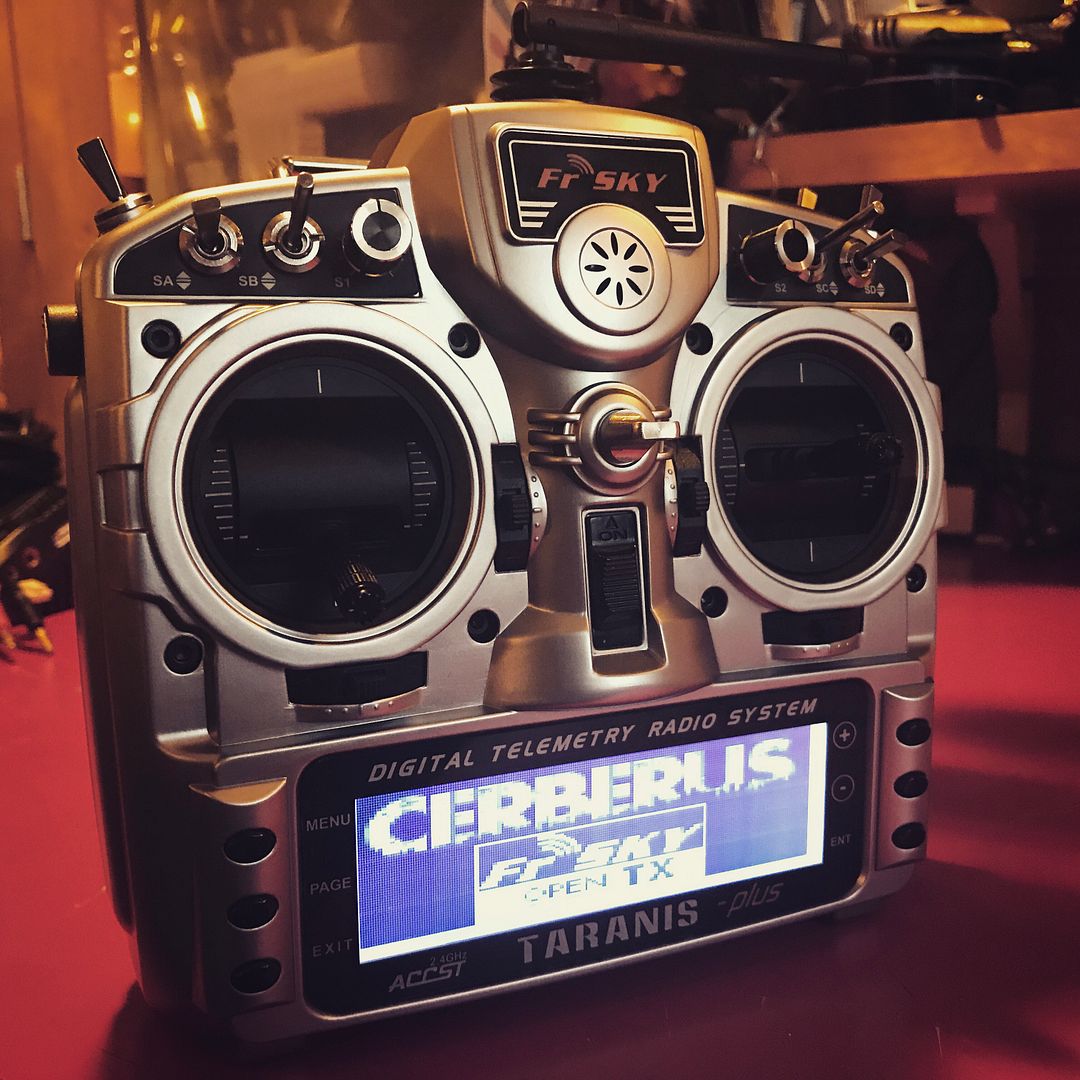 Warranty.......?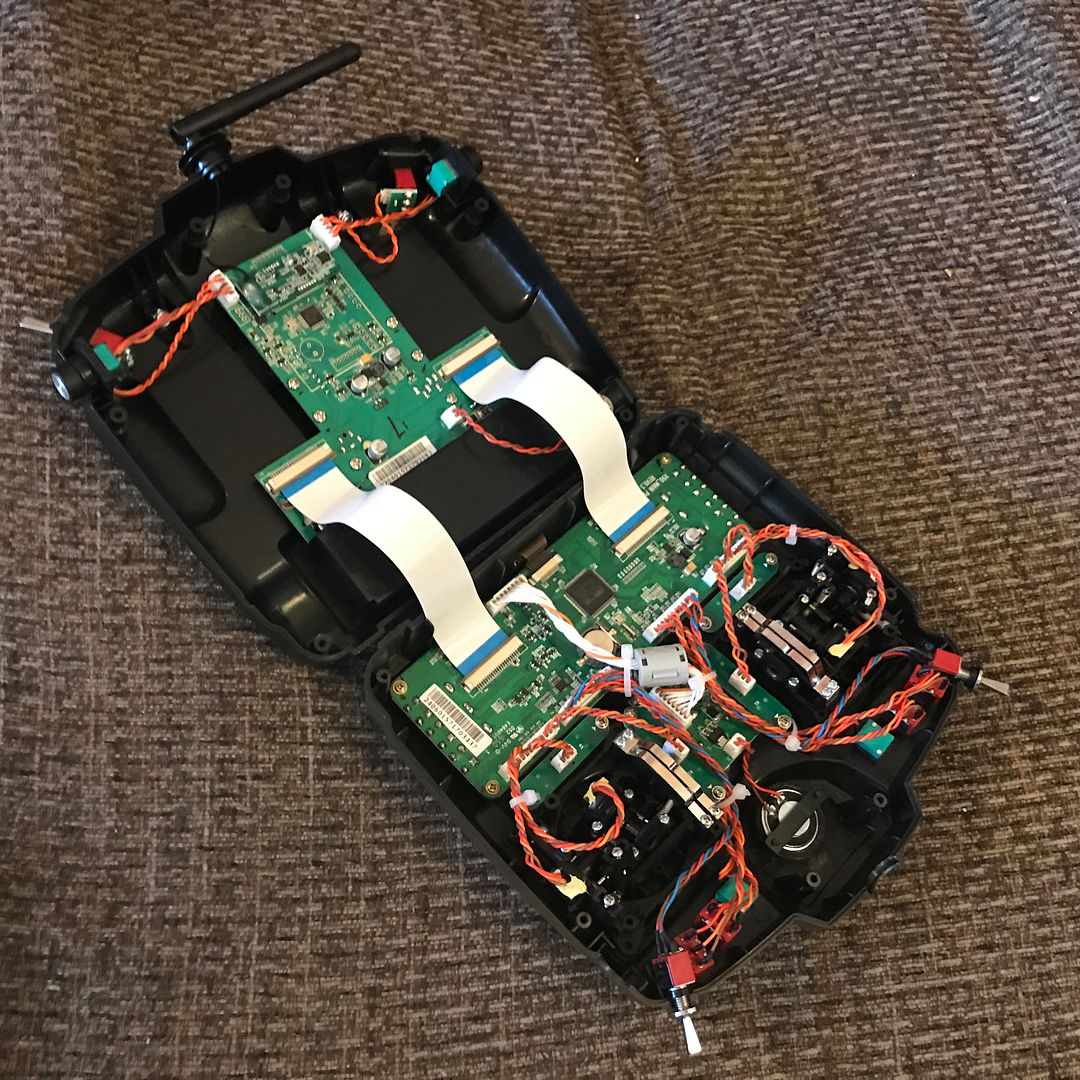 VOID!
The board comes with the ability to add a six position switch. There is an unpopulated spot on the pcb for it
Add one 2.0mm JST pcb header
Some fine soldering work
and you're ready to plug in the 6 position switch!
Which you can buy cheapy cheep cheep from a nice man in China
Meaning I can now easily select 'Flight Modes'. More about those in another installment of this build log.
Speaking of building. I was also lucky enough to be able to acquire the 680Pro frame. I've begun the screwing it together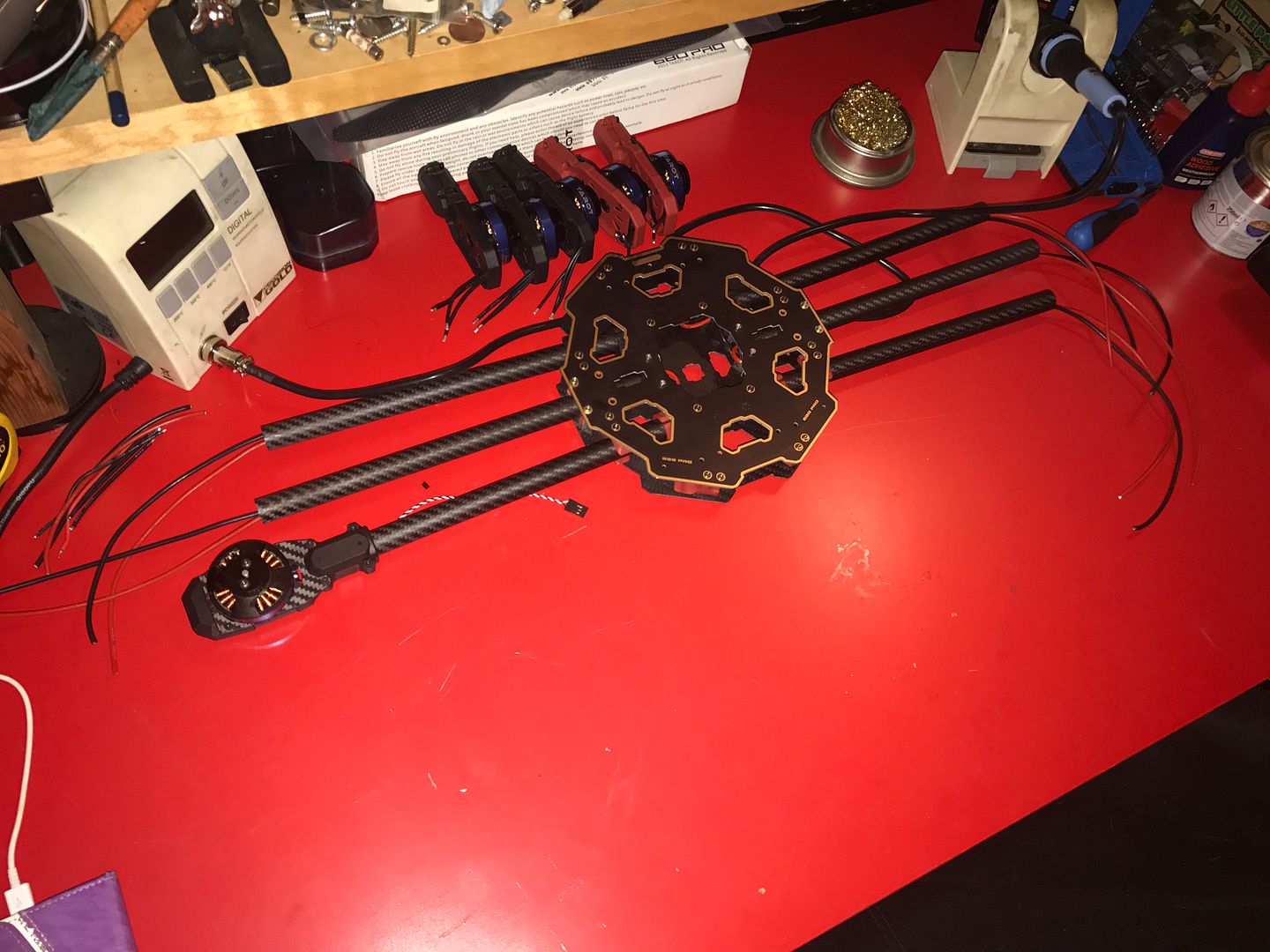 Still loads of parts to buy and lots of learning to do and lots of bolting it all together.
Stay tuned for the next exciting episode... Featuring brushless motors and thirteen inch carbon fibre props!!!