This Guide is for those members that aren't in the "Know" when it comes to forum trolls.
As i see it:
The troll is a strange beast in that it can appear and then suddenly disappear depending upon the vested level of interested it has gained from the moderators.
Most trolls try to provoke, disrupt and annoy most users of an Internet forum. They can be smart, clever and witty... but when it comes down to biting the bullet - all words and no actions.
Please find the troll an amusing part of today's society - if it wasn't for the Internet keeping it busy, it could walk past you in the street, serve you at Costa coffee or even help you pack your shopping at sainsburys.
This of cause isn't the case. You Can relax.
This is suggested to be a troll at work:
The troll its self will sleep during the hours of sunlight and awaken near to dusk, mainly posting its most controversial posts later on when fewer uses are less likely to be reading the forum.
Are there ways to avoid such trolls:
Yes, it comes down to the saying "Do not feed the troll". This is relatively clear to most pet owners. You should never feed your cat or dog rich foods at night ... because in the morning you know there will be shit everywhere when you get up.
So once again to recap this... Do not feed a troll.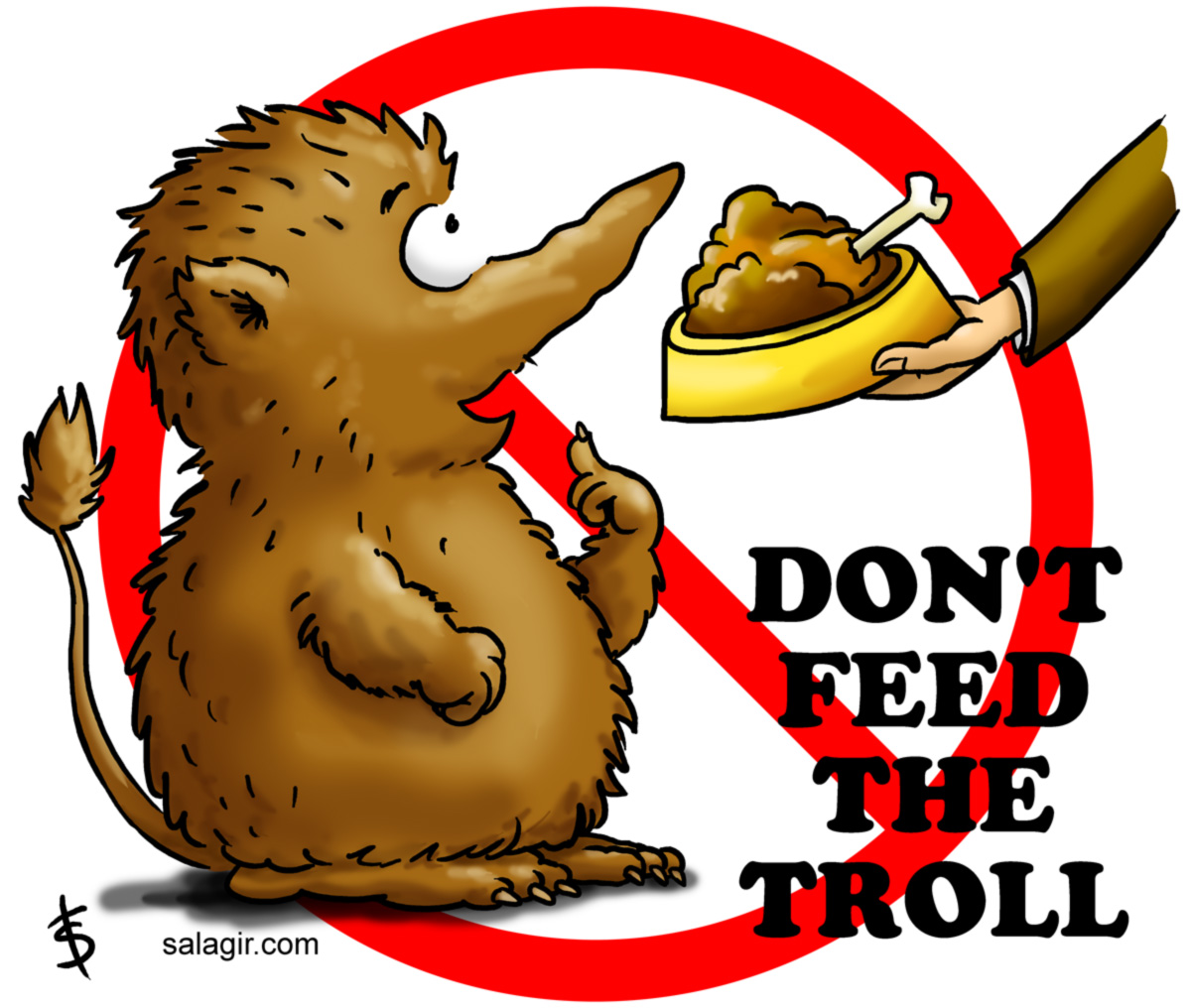 Other such methods are also effective. For instance troll spray and troll ex have good, long lasting effects, but ultimately never kill off your problematic troll.
To apply these sprays, unroute the troll from its keyboard, being careful not to hurts its fingers and gentle insert the canister upside down into its rectal passage. This will prevent the troll from sitting down at its desk / troll station. If it does manage to take a seat, then slowly but surely a small dosage of toll spray / troll ex is applied to the troll from inside, causing discomfort to the troll making it soon retreat to its cave.
Overall the troll will try to tip the tables on any user trying to post anything of interest or anything in their defence. The best method for defeating the troll full stop is to let the hierarchy have their fun with it. Once they are bored of its constant winge, the troll is soon delt with in a humane way.
Please enjoy the Troll Hall of Fame and remember those that have made this a special experience for you all.
RIP chumlings.